A collection of name tracing printables to add variety to learning a name! Keeping the experience of name tracing and learning "fresh". Includes pages with sorting vowels and consonants as well as a tracing in sorts sorts of new ways.
This pack is very simple to use. Add your name (up to 10 charatars) and the system will do the rest for you! Coming soon a printable just like this that will allow you to add your surname too!
Make sure to check out our other name tracing printables: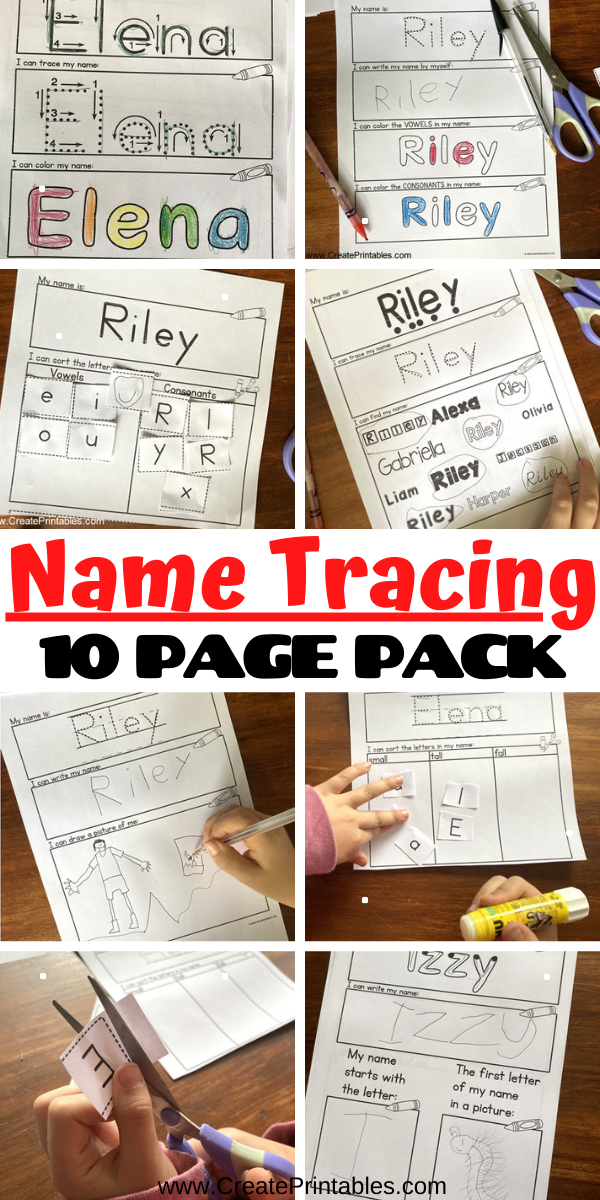 In this special 10 page pack of name tracing worksheets, we have a guided page to start off with. With some coloring as well. Here you can get creative and ask for all one color or rainbow or even alternating colors.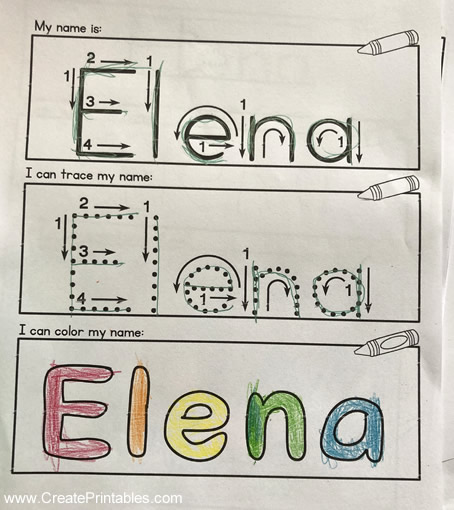 This page was especially a fun page for the kids. Put into practice exactly what we have been doing. FIND your own name in the sea of other names. Great for recognition and because they are in various fonts the kids really have to look.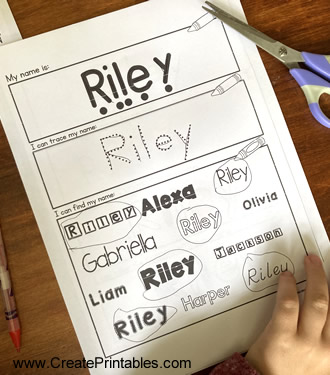 Here we bring in cutting practice to our pack. Can your child cut out the letters from their name and them make it their own name once again with them?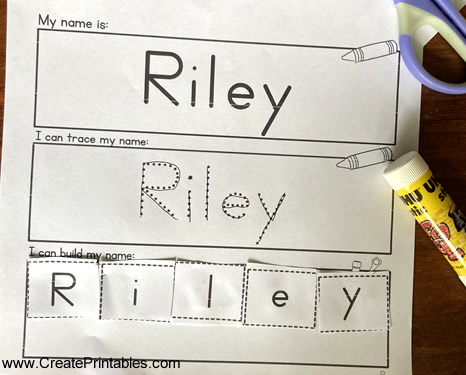 Other pages include things like vowels and finding letters with holes and those that are tall and long. All 10 pages of this name tracing pack is bound to keep name tracing fresh interesting for them.